What I Learned on Vacation – Weekly Inspirational Video
I recently went on vacation to a beautiful, Caribbean island with my husband, and enjoyed a week full of fun, relaxation, and delicious cuisine. During this week-long vacation, I didn't send any e-mails, or make any blog, Facebook, or Twitter updates. I was basically off the radar for an entire week, and it was pretty awesome!
This break allowed me to get clarity on many things in my life, and it really inspired me and motivated me in so many ways. So much so, that I decided to begin doing a weekly inspirational video to share those things that inspire me, and that I have learned, and hopefully inspire you as well. I'm all about sharing positive energy with others, because it is contagious!
Check out the video below, and let me know what you think. Feel free to share what inspires you, and if you've had a moment in your life where you experienced some serious clarity, I'd love to hear all about it. Post your comment below, and don't forget to Tweet it, and share this post on Facebook too. Thanks so much!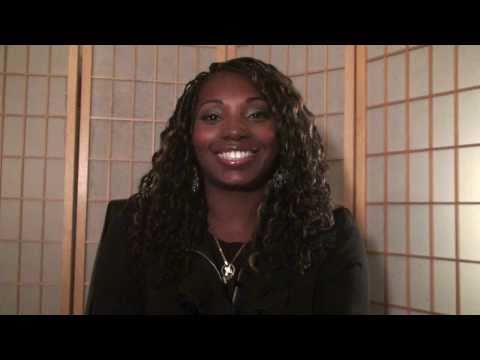 Post your comment here!
Related Posts
About The Author
Ashani C Mfuko
Ashani Mfuko is a Social Media Strategist, Digital Marketing Specialist, Award-Winning Blogger, and Professional Dancer. Ashani works with small businesses, corporations, & non-profit organizations as a Social Media Strategist and Digital Marketing Specialist. She creates results-driven, innovative social media strategies that are proven to increase your revenue and catapult your brand to expert status in your niche! She has an extensive track record of creating and implementing successful social media strategies for her clients. She is also the Host and Executive Producer of the "Inside New York City Dance" television show on MNN, and is a proud wife and new mom. Ashani has been featured in Dance Magazine, as a "Media Maven", as well as in Dance Mogul magazine, Inside Woman magazine, & Dance Studio Life magazine, in addition to various dance blogs online. She is the author and creator of the, "Finance Your Dance: How To Turn Your Passion Into Profit" e-book and workshop, and her dance blog won the Reader's Choice, "Top Dance Business Blog" of the year award, two years in a row. She is a leader in the field of social media and digital marketing, and is highly sought after as a dance performer and dance teacher in the New York City dance community. Ashani is on staff at the Joffrey Ballet School in New York City, and teaches Advanced Jazz classes for their Jazz & Contemporary program & Ballet program.