Street Jazz Choreographer & Broadway Dance Center Master Teacher, Rhapsody James, Tonight On The Kiner Hour
Tonight on the Kiner Hour – Let's Talk Dance with Ashani Mfuko internet radio and Ustream.tv show, Special Guest, Street Jazz Choreographer to the stars, and Broadway Dance Center Master teacher, Rhapsody James.
Born in Brooklyn and raised in the Bronx, Rhapsody James has been dancing since the age of seven and choreographing since the age of sixteen. After receiving her degree in Social Sciences in the Arts at Purchase College, Rhapsody decided follow her dreams of being a choreographer. She started her career as an intern at record labels such as Loud, Uptown, Motown, and Universal. She landed a job at Sony Music as an Executive Assistant. This further ignited her passion for the music business and choreography. Her drive for choreography lead her to make the decision to leave Sony Music. Soon after, Rhapsody became one of the two main choreographers of the NBA New Jersey Nets Dance Team, and principal dancer in one of the hottest videos of the summer, "Put Your Hands Where My Eyes Can See" by Busta Rhymes. She also had the pleasure of appearing on MTV's "The Grind," VH-1 "80's Dance Party," "VH-1 Fashion Awards" and "Lip Service."
As a professional choreographer in the music business Rhapsody's credits include Beyonce, The Jonas Brothers, The Pussycat Dolls,The Spice Girls, Cassie, Jay Sean, Donnie Klang, "Step Up 2: The Streets" Feature Film, "Making The Band 4," as well as commercials for the NY lottery, Citeron Car Company and ESPN. Aside from being a world reknowned teacher and choreographer, Rhapsody is also the Artistic Director/Choreographer of her own dance company called no other than Rhapsody: The Company. Rhapsody: The Company is dedicated to blurring the boundaries between Hip-Hop, modern and jazz with their unique contemporary fusion style of "street jazz" that expresses an eclectic vision of beauty and rawness. Through dynamic choreography displaying a vision of complexity and drama, this company will capture you with a positive energy that excites and soothes your soul.
Taking her Artistic Direction and Choreography to another level, Rhapsody has now created Siren Assassins, which she believes is "Dance To Die For." Be sure to visit www.sirenassassins.com for the full experience.
You don't want to miss this show!
Tune in to the show live tonight from, 7-8 pm EST at http://talkingalternative.com , or watch the live stream on Ustream.tv! Call in live at 877-480-4120!

Please share this on Facebook and Twitter,
ABOUT THE SHOW: "The Kiner Hour – Lets Talk Dance With Ashani Mfuko" is an internet radio show on the Talking Alternative Radio Broadcasting Network, which is also streamed live from the studio in New York City on Ustream.tv, on Tuesday nights from 7pm-8pm, with archives available for download. This show covers hot topics in the dance world, the business side of the dance industry, how to be successful in the dance industry, health and wellness, advice on how to use social media for dance, and how to stay positive and motivated as a dance studio owner, dance teacher, and professional dancer, with special guest interviews from dance-industry leaders.
Dance Teacher Web is an official sponsor of the Kiner Hour – Let's Talk Dance with Ashani Mfuko.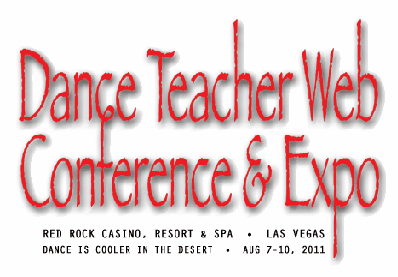 Dances To Go is an official sponsor of The Kiner Hour – Let's Talk Dance with Ashani Mfuko.
Post your comment here!