Rennie Harris, Founder of Pure Movement, and Vocal Coach, Jennifer Hamady, Tonight on The Kiner Hour
Tonight on the Kiner Hour – Let's Talk Dance with Ashani Mfuko internet radio and Ustream.tv show, Hip-Hop Choreographer, Master Teacher, and Founder of Pure Movement, Rennie Harris, plus Jennifer Hamady, author, and vocal coach to the stars!
Founded in 1992 by North Philadelphia native Rennie Harris, Rennie Harris Puremovement (RHPM) was conceived with the vision for sharing an appreciation for diversity and is dedicated to preserving and disseminating hip-hop culture through workshops, classes, lecture-demonstrations, dance residencies, mentoring programs and public performances.
Harris, a North Philadelphia native, founded RHPM based on the belief that hip-hop is the most important original expression of a new generation, with the unique ability to express universal themes that extend beyond racial, religious, and economic boundaries.
A message from Jennifer:

Over the years, I've been fortunate to enjoy an exciting career in the music business, singing and touring with artists and companies including Stevie Wonder, Def Leppard, Patti LaBelle, Christina Aguilera, Lee Ann Womack, Smokey Robinson, Jessica Simpson, Cirque du Soleil, Disney, and American Idol. I also write for The Huffington Post, Psychology Today, and Examiner.com on matters of creative expression.

While I love to sing, my true passion is helping others discover and develop their best voices.
You don't want to miss this show!
Tune in to the show live tonight from, 7-8 pm EST at http://talkingalternative.com , or watch the live stream on Ustream.tv! Call in live at 877-480-4120!

Please share this on Facebook and Twitter,
ABOUT THE SHOW: "The Kiner Hour – Lets Talk Dance With Ashani Mfuko" is an internet radio show on the Talking Alternative Radio Broadcasting Network, which is also streamed live from the studio in New York City on Ustream.tv, on Tuesday nights from 7pm-8pm, with archives available for download. This show covers hot topics in the dance world, the business side of the dance industry, how to be successful in the dance industry, health and wellness, advice on how to use social media for dance, and how to stay positive and motivated as a dance studio owner, dance teacher, and professional dancer, with special guest interviews from dance-industry leaders.
Dance Teacher Web is an official sponsor of the Kiner Hour – Let's Talk Dance with Ashani Mfuko.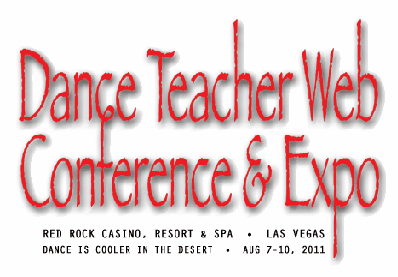 Dances To Go is an official sponsor of The Kiner Hour – Let's Talk Dance with Ashani Mfuko.
Post your comment here!