It's All About Ladies Of Hip-Hop Dance Tonight, On The Kiner Hour
Tonight on the Kiner Hour – Let's Talk Dance with Ashani Mfuko internet radio and Ustream.tv show, it's Ladies of Hip-Hop night! We will have special guests, Michele Byrd McPhee, the Executive Director of the Ladies of Hip-Hop Festival, plus, Jennifer Weber, Hip-Hop Choreographer, and the Founder/Artistic Director of Decadance Theatre.
Each year an elite group of female artists are selected to exhibit work, teach, and perform that best fits the mission of Ladies of Hip-Hop. The artists have extensive experience and understanding of the Hip-Hop culture and are qualified to pass on the traditions of Hip-Hop culture with accuracy and authenticity.
Starting in 2004, this annual Hip-Hop festival puts the focuses on women and their relationship with Hip-Hop culture. Traditionally, men have dominated all facets of the hip-hop scene, but Ladies of Hip-Hop Festival changes this tradition and puts women center-stage for the entire event.
Since 2004, Brooklyn-based, Decadancetheatre has been redefining the image of women in hip-hop. Through performances, workshops and creative commissions, Decadancetheatre has become a key ambassador of authentic, New York City hip-hop culture around the world. Led by artistic director Jennifer Weber, the company represents a global vision of hip-hop with an international roster of dancers from the US, UK, Norway, France and Japan. Challenging hip-hop's male-dominated convention, Decadancetheatre takes female dancers out of the background of music videos and into the forefront of theatrical performance.
You don't want to miss this show!
Tune in to the show tonight from 7-8 pm EST at http://talkingalternative.com , or watch the live stream on Ustream.tv!
Please share this on Facebook and Twitter!
ABOUT THE SHOW: "The Kiner Hour – Lets Talk Dance With Ashani Mfuko" is an internet radio show on the Talking Alternative Radio Broadcasting Network, which is also streamed live from the studio in New York City on Ustream.tv, on Tuesday nights from 7pm-8pm, with archives available for download. This show covers hot topics in the dance world, the business side of the dance industry, how to be successful in the dance industry, health and wellness, advice on how to use social media for dance, and how to stay positive and motivated as a dance studio owner, dance teacher, and professional dancer, with special guest interviews from dance-industry leaders.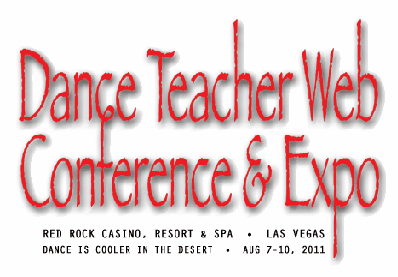 Dance Teacher Web is an official sponsor of the Kiner Hour – Let's Talk Dance with Ashani Mfuko.
Dances To Go is an official sponsor of The Kiner Hour – Let's Talk Dance with Ashani Mfuko.
Post your comment here!