The #1 Mistake Dance Studio Owners Make When Using Social Media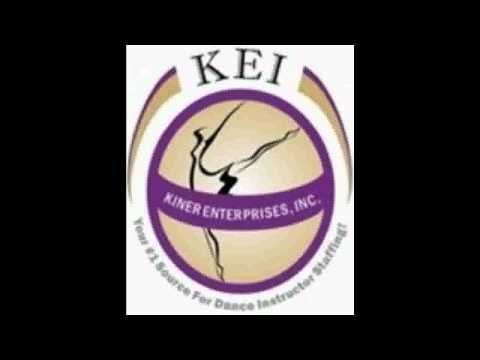 Day #18 in the 90-Day Social Media Success Challenge for Dance Studios…
So you've heard all of the news about social media, and how it can grow your customer base, increase your revenue, and build brand recognition. You've even heard firsthand, from a few other dance studio owners, how their business grew so much once they got involved in social media. You have no doubts that social media marketing is the way to go to promote your dance studio. Now what?
All you have to do is create a Facebook fan page, Twitter account, Youtube page, and a blog, and next week new customers will be flooding the doors of your dance studio, right? Wrong!
Well, partially.
What is the #1 Mistake Dance Studio Owners Make When Using Social Media?
Unrealistic Expectations
Just like when you first opened your dance studio, it takes time to build relationships with your fans and followers through social media. Remember how, over time, as your relationships with your customers and students grew, they began to refer their friends, family, and co-workers? Well, social media is no different. What is the key to all of this? Time.
You can not expect to create your social media accounts, and then suddenly, over night, have new customers flooding through your doors. This may eventually happen. Obviously that would be the ultimate goal. But, you must first be realistic, and take the time to:
1) Establish the goals and purpose of your social media marketing campaign.
2) Learn about different strategies to help you utilize social media effectively and successfully.
3) Provide great content, valuable and interesting updates, promotions, discounts, etc. through your social media outlets.
4) Get to know your current customers better, and take the time to build real relationships with new, potential customers/referrals.
5) Create an online identity for your dance studio that is unique, highlights all that you have to offer, and makes people want to learn more about you.
Then, over time, your doors will have new customers entering who say, "Hi, I read about your dance studio on Facebook", or "hi, I saw your video on YouTube, and really wanted to come in and have my child do a trial class". But this will not happen over night. You must have an effective strategy for the social media marketing for your dance studio, and be committed to it over time, in order to reap the benefits. Read more on this blog to get specific strategies for marketing your dance studio through social media, and subscribe to this blog to learn about new techniques for promoting your dance studio through social media everyday.
Post your comment here!
Tags:
Dance Instructors
,
dance studio marketing
,
dance teacher
,
Dance Teacher Staffing
,
Facebook
,
Fecbook for Dance Studios
,
how to promote your dance studio
,
How to use Facebook for Your dance studio
,
Kiner Enterprises Inc.
,
marketing
,
marketing for dance studios
,
Media
,
national dance week
,
Small Business Marketing
,
Social Media
,
Social Media for Dance
,
Social Media for Dance Studios
,
Twitter
,
Youtube
About The Author
Ashani C Mfuko
Ashani Mfuko is a Social Media Strategist, Digital Marketing Specialist, Award-Winning Blogger, and Professional Dancer. Ashani works with small businesses, corporations, & non-profit organizations as a Social Media Strategist and Digital Marketing Specialist. She creates results-driven, innovative social media strategies that are proven to increase your revenue and catapult your brand to expert status in your niche! She has an extensive track record of creating and implementing successful social media strategies for her clients. She is also the Host and Executive Producer of the "Inside New York City Dance" television show on MNN, and is a proud wife and new mom. Ashani has been featured in Dance Magazine, as a "Media Maven", as well as in Dance Mogul magazine, Inside Woman magazine, & Dance Studio Life magazine, in addition to various dance blogs online. She is the author and creator of the, "Finance Your Dance: How To Turn Your Passion Into Profit" e-book and workshop, and her dance blog won the Reader's Choice, "Top Dance Business Blog" of the year award, two years in a row. She is a leader in the field of social media and digital marketing, and is highly sought after as a dance performer and dance teacher in the New York City dance community. Ashani is on staff at the Joffrey Ballet School in New York City, and teaches Advanced Jazz classes for their Jazz & Contemporary program & Ballet program.