The Top 10 Health and Fitness Tips for 2011 (Plus How To Avoid the Silent Killer)
As I sat down to drink my morning orange juice (yes, I said orange juice, I am not a coffee drinker by any means), I glanced at the carton, and whoa, what a shocker! 11o calories per/serving? Really? That can't be good. That means that my "healthy breakfast" may not be so healthy after all. Here's what my typical breakfast looks like:
2 Whole Wheat Waffles – 200 Calories
2 Cups of O.J. – 220 Calories
1 Serving of Syrup (1/4 cup) – 210 Calories
Total Calories – 630 Calories!
Wowza! I prefer to keep my meals between 350-500 calories. So I think this is a lot of calories for breakfast, and I haven't even calculated the sugar. How could a seemingly "healthy breakfast" go so awry?
The Silent Killer.
The Silent Killers are those  foods or habits that we think are good for us, but may silently be killing our personal goals or our health. It's your late night snack, a few extra glasses of wine every night, or that fitness routine that hasn't changed our evolved sonce the 90's, eventhough your body is totally different now. Or maybe it's an addiction to artificial sweeteners. I watched an entire episode of the Dr. Oz show yesterday as he (along with a few other nutritionists and dieticians) discussed the hidden dangers of artificial sweeteners. It was really an eye-opening experience for me! Learn more about this from Dr. Oz himself, here.
Get some more health and fitness tips from the great  Dr. Oz here, and learn about his Just 10 challenge.
Let's Get Healthy in 2011
My good friend, Graziella Baratta (former Miss United States pageant winner), and a previous guest on my internet radio/Ustream.tv show for dancers shares her top five tips for staying fit and healthy in this video. Graziella also touches on the topic of artificial sweeteners, and offers some great, healthy, and natural alternatives.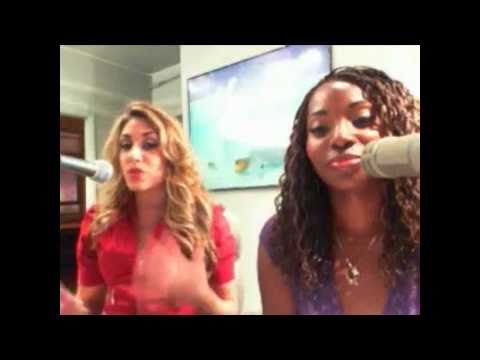 Here's a brief overview of Graziella's Health and Fitness Tips from the video:
1) Visit Your Doctor. It's important to visit your doctor to find out if you have any food allergies or thyroid problems that could possibly be affecting your health or your weight.

2) Eat For Energy. Eat meals that are high in protein and complex carbs (i.e. brown rice, whole grains, etc.). Eat 2 to 3, high-protein snacks in between meals, throughout the day. Eat Natural foods and products (the less processing, the better), and use natural sweeteners like Stevia, Xylitol, and agave nectar to sweeten up your meals or snacks.
3) Schedule "Me" Time Workouts. It's necessary to have a regular exercise regime OUTSIDE of the dance classes you teach, or your own dance rehearsals. Dancers' bodies can become immune to a certain level of exercise (i.e. teaching dance classes, dance rehearsals), when you do the same thing over and over again, for an extensive period of time. She recommended scheduling "Me" time workouts, which is when you focus on a workout, that's specifically for your own body conditioning.

4) Know Your Body – Petite vs long and lean vs hourglass shape. Dancers tend to be more muscular than the average person. Some people's bone mass is larger or heavier than others. So it's important for you to know your body (type), and plan your diet and fitness routine accordingly.
5) Treat Yourself (in moderation). No one can eat 100% healthy, 100% of the time. When you have an occasional craving for something not-so-healthy, don't feel guilty about indulging in it. Just get back on track for the rest of the day, or the next day. No worries.
As we go into a new year, it seems that everyone has their personal health and fitness at the top of their resolutions list. The health and fitness industry must be making a killing around this time of the year! On every commercial break, I see the beautiful songstress, Jennifer Hudson in her latest Weight Watchers commercials, sharing her satisfaction and success with their program.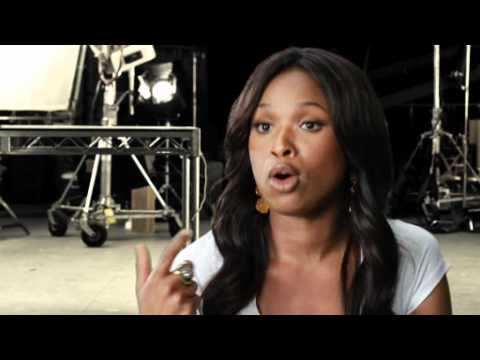 My Health and Fitness Tips
I have personally found that simply being aware, and being honest with myself makes a huge difference. But here are a few more quick tips from yours truly:
1)        Drink more Water! Most people do not drink enough water. Switch out the soda or juice from your diet, and replace it with water. It will make a world of difference!
2)        Look at the calorie content, the fiber, the sugar, and the fat in the foods that you're eating.
3)        Be aware of how much sugar and calories are in the beverages that you're drinking.
4)        Pay attention to your portion sizes (this is huge!). Most people overeat at every meal, and think that it's normal. It's not.
5)       You have to exercise, at LEAST 3 times per/wk! This is not optional. It's a must for your heart health, and to increase muscle mass, which will help you to burn more fat, and prevent all sorts of diseases, and health problems.
6)       Snack! Having snacks in between meals, keeps your blood-sugar level steady, your energy up, and prevents you from getting too hungry in between meals. When you're starving because you haven't eaten in 6 hours, you're bound to overeat, and eat something that is unhealthy.

7)      Get help! Sometimes you need help to get healthy. So you shouldn't go it alone. Get a friend, family member, or significant other to be your accountability partner, and support system. Or, seek help from an outside resource. I did Nutri-System a few years back, and it helped me to lose 30 lbs. It allowed me to not have to cook, or worry about my meals so much, as they were already provided for me. It also taught me some really great eating habits, which I still apply today!

It may be a huge cliché this time of year to say that, you want to lose weight, be healthier, more fit, etc. But, whatever gets you motivated and on the path to better health, is worth it!
What are your health and fitness goals for 2011? Please leave a comment below. Feel free to share your own health and fitness tips, or ask a question in the comment box below as well.
Please share this post on Facebook and Twitter, and let's all get healthier and happier for the year 2011!
Check out the Top 10 Resolutions of 2011 presentation here.
Post your comment here!