The Hip-Hop Dance Conservatory's Social Media Success Story
Day #47 in our 90-Day Social Media Success Challenge for Dance Studios…
It's time for our third installment in the "My Dance Studio's Social Media Success Story Challenge". Today's post features the legendary Safi Thomas, the Founder and Artistic Director of the first Hip-Hop Dance Conservatory in the world! The Hip-Hop Dance Conservatory in New York City, founded by educator, choreographer, and philanthropist Safi A. Thomas, is a world renowned higher education institution for hip-hop dance pedagogy, repertory, and preservation.
I connected with Safi through Facebook, and also had the pleasure of interviewing Safi for our America's Best Dance Studio Contest YouTube video series. He is a true gentleman, and is extremely knowledgeable and passionate about Hip-Hop dance as an art form. Check out the Hip-Hop Dance Conservatory's Social Media Success Story.
1)      What type of marketing/promotion did you do for HDC before getting involved in social media?
Our marketing strategy has always been multi-tiered. We have always done online advertising, either on message boards or dance sites coupled with a grassroots approach; every weekend we go out into the community and talk to people directly. This combination worked very well for us for the past 15 years.
2)      What social media outlets are you currently using to promote HDC? (Facebook, Twitter, Youtube, etc.)
Currently we are on Facebook, Youtube, Twitter and Myspace. Facebook has provided a great opportunity to show people what happens in our classes. The fan pages provide an easy way to upload media and pictures. Since we operate outside of the industry's mainstream many within the community know of us, yet don't know what happens in our classes. The fan page gives people direct access to dancers from the company as well as an ability to see what's happening in our classes. We have our academic classes as well as our dance labs on-line for people to peruse. This way no one should be surprised when they come in.
3)      What's been the biggest change at HDC since getting involved in social media marketing?
The biggest change has been the level of direct interaction. Many people contact us via Facebook or Myspace first before emailing us or calling us at our toll-free number. We have people allover the world who follow what we're doing.
4)      Why do you think social media is a great way to promote and market your dance studio?
Social media personalizes the experience. People are more apt to be comfortable if they can see what they are getting involved in. Creating a professional on-line presence and accessibility presents a level of transparency that is necessary for a business.
5)      Did you originally have doubts about getting involved in social media? Why? How did you overcome that initial hesitation?
I always saw the efficacy of on-line marketing and creating an on-line presence, but like most from my generation I saw social media as playtime and not something that merited a serious look. It was actually my students who convinced me to at least try it out and see if I liked it. Three years later, it is our main interaction with our clientele.
I would like to thank Safi for sharing his social media success story. I appreciate it very much. The Hip-Hop Dance Conservatory is definitely using social media to its best advantage.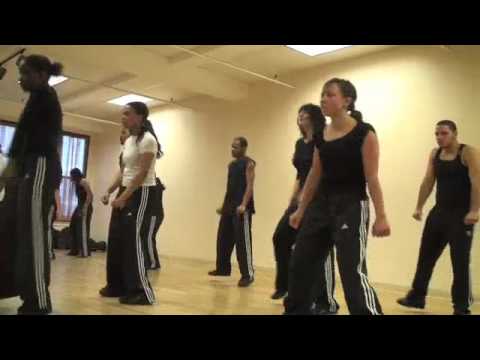 If you'd like to share your dance studio's social media success story, and be featured on this blog, please e-mail your answers to the questions above to, info@kinerenterprises.com.
Post your comment here!
Tags:
Dance Instructors
,
dance studio
,
dance studio marketing
,
Dance Teacher Staffing
,
Facebook
,
Hip-Hop Dance Conservatory
,
how to promote a dance studio
,
Kiner Dance Studio Success
,
Kiner Enterprises Inc.
,
marketing strategies for dance studios
,
Safi A. Thomas
,
Social Media for Dance
,
Social Media for Dance Studios
,
Twitter
,
Youtube
About The Author
Ashani C Mfuko
Ashani Mfuko is a Social Media Strategist, Digital Marketing Specialist, Award-Winning Blogger, and Professional Dancer. Ashani works with small businesses, corporations, & non-profit organizations as a Social Media Strategist and Digital Marketing Specialist. She creates results-driven, innovative social media strategies that are proven to increase your revenue and catapult your brand to expert status in your niche! She has an extensive track record of creating and implementing successful social media strategies for her clients. She is also the Host and Executive Producer of the "Inside New York City Dance" television show on MNN, and is a proud wife and new mom. Ashani has been featured in Dance Magazine, as a "Media Maven", as well as in Dance Mogul magazine, Inside Woman magazine, & Dance Studio Life magazine, in addition to various dance blogs online. She is the author and creator of the, "Finance Your Dance: How To Turn Your Passion Into Profit" e-book and workshop, and her dance blog won the Reader's Choice, "Top Dance Business Blog" of the year award, two years in a row. She is a leader in the field of social media and digital marketing, and is highly sought after as a dance performer and dance teacher in the New York City dance community. Ashani is on staff at the Joffrey Ballet School in New York City, and teaches Advanced Jazz classes for their Jazz & Contemporary program & Ballet program.