My Dance Studio's Real-Life Social Media Success Story – Feat. Nuevo School of Contemporary Dance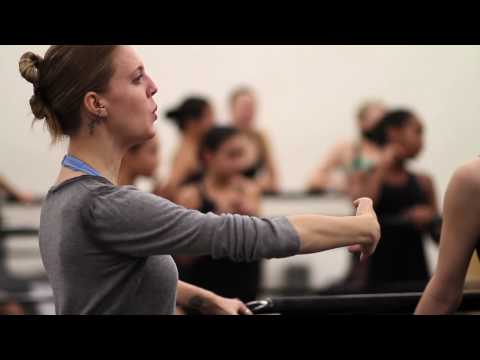 For Day 40 in our 90-Day Social Media Success Challenge for Dance Studios, we have the second installment in our new series, "My Dance Studio's Social Media Success Story". Today's post features a personal story from Francisco Gella, owner of Nuevo School of Contemporary Dance, located in Chino, CA.
NUEVO is committed to developing the full potential of every child enrolled in the pre-professional training program. Through creating powerful learning partnerships between students, instructors, and parents based on high expectations, uncompromised standards of achievement, proven innovative training methods, and commitment to excellence, NUEVO will prepare its students for successful and rewarding careers in the company, artistic and commercial worlds. Francisco is also a part of the Coastal Dance Rage Faculty.

Check out Nuevo's social media success story!
1) What type of marketing/promotion did you do for your dance studio before getting involved in social media?
Before getting involved in social media the type of marketing that we did was mostly by word of mouth. The parents and the students were the biggest advocates of the school and they would invite friends and colleagues to come take class. The annual concert and participating in competitions was also a big help in promoting the school as it showcased the students abilities. From there, new clients would apply to join the conservatory. Through these recommendations the school was able to expand however, not very many people in our local area even knew that NUEVO even existed.
2) What social media outlets are you currently using to promote your dance studio? (Facebook, Twitter, Youtube, etc.)
Currently NUEVO is using Facebook, Twitter, and YouTube to promote the school. These tools have been proven so effective in spreading the word of NUEVO's existence and it's premise.
3) What's been the biggest change at your dance studio since getting involved in social media marketing?
The biggest change that NUEVO has experienced ever since we have been concentrating on our grass roots social media marketing campaign is that is has increased the exposure of the school on a global level. Our Facebook Page has 3,000 fans that span the globe in 5 continents, our YouTube channel has almost 25,000 Channel Views, and we have connected with so many key amazing individuals from Twitter that has helped us find resources for the school, i.e. meeting you! Now everyone in the local area knows NUEVO exists and it has also made a national and international impact with dancers from Toronto, Ecuador, United Kingdom, Serbia, Philippines wanting to come and study for a period of time at the school. It has been phenomenal!
4) Why do you think social media is a great way to promote and market your dance studio?
Social media is a fantastic way of promoting the school as it has endless possibilities. Through social media you can reach millions of people and because the internet has made everything globally accessible anyone from anywhere can find out about NUEVO. It's just simply amazing how information can accessed from any internet connected device. The exposure is limitless and again the best part: it's mostly free!

5) Did you originally have doubts about getting involved in social media for your dance studio? Why? How did you overcome that initial hesitation?
The only doubt that I had was keeping up with the pace of sharing new information. Everyday we try to post a new inspirational quote, a new video that features our students or a video that tells a story about our experiences, or sharing information that might be integral to all our followers. But other than that, we saw the value of what social media marketing can accomplish on such a huge scale. We anticipated that the impact was going to be great but we did not predict that it was going to be global. This was a great surprise to us. Most importantly, with all of the challenges we face on an everyday basis, the daily messages of support from various people following NUEVO has motivated us to keep focused on what we are doing, to not lose sight of NUEVO's significant impact on the dance world and in dance education. We did not know until people started positively commenting about the school and what we were doing. All of the support helps dissipate the everyday challenges, criticisms, and obstacles we face at NUEVO. It has motivated everyone involved with school to continue to work hard and stay committed to what we are all about!
Wow!! What an inspirational real-life success story in social media for dance studios!
I met Francisco through Facebook, and although we've never met in person, I have to say that I'm one of Nuevo's biggest fans. I've learned so much about him, his passion for his dance studio, not to mention the wonderful work they're doing, and I learned it all through social media. Nuevo is absolutely a success story, in social media marketing, and otherwise. Special thanks to Francisco Gella for sharing this wonderful story.
If you'd like to share your dance studio's social media success story, and be featured on this blog, please e-mail your answers to the questions above to, info@kinerenterprises.com.
Be sure to join our online social media success resource center for dance studios, http://kinerdancestudiosuccess.com. Exclusive tips, tools, and strategies for promoting your dance studio through social media will be available exclusively to the members of this site in July 2010.
Post your comment here!
Tags:
Coastal Dance Rage
,
Dance Instructors
,
dance studio
,
dance studio marketing
,
dance teacher
,
Dance Teacher Staffing
,
Facebook
,
Francisco Gella
,
how to promote a dance studio
,
Kiner Dance Studio Success
,
Kiner Enterprises Inc.
,
marketing strategies for dance studios
,
Nuevo School of Contemporary Dance
,
Social Media for Dance
,
Social Media for Dance Studios
,
Twitter
,
Youtube
About The Author
Ashani C Mfuko
Ashani Mfuko is a Social Media Strategist, Digital Marketing Specialist, Award-Winning Blogger, and Professional Dancer. Ashani works with small businesses, corporations, & non-profit organizations as a Social Media Strategist and Digital Marketing Specialist. She creates results-driven, innovative social media strategies that are proven to increase your revenue and catapult your brand to expert status in your niche! She has an extensive track record of creating and implementing successful social media strategies for her clients. She is also the Host and Executive Producer of the "Inside New York City Dance" television show on MNN, and is a proud wife and new mom. Ashani has been featured in Dance Magazine, as a "Media Maven", as well as in Dance Mogul magazine, Inside Woman magazine, & Dance Studio Life magazine, in addition to various dance blogs online. She is the author and creator of the, "Finance Your Dance: How To Turn Your Passion Into Profit" e-book and workshop, and her dance blog won the Reader's Choice, "Top Dance Business Blog" of the year award, two years in a row. She is a leader in the field of social media and digital marketing, and is highly sought after as a dance performer and dance teacher in the New York City dance community. Ashani is on staff at the Joffrey Ballet School in New York City, and teaches Advanced Jazz classes for their Jazz & Contemporary program & Ballet program.