What I Love About Social Media for Dance Studios
This is Day 44 in our 90-Day Social Media Success Challenge for Dance Studios, and I'd like to share with you what I love about social media.
What I love about social media is all of the wonderful relationships that I've been able to build with complete strangers, and the tremendous support that I've received from many of my social media friends.
Just the other day, I was feeling a bit drained and wondering if this labor of love, also known as the 90-Day Social Media Success Challenge for Dance Studios, was really making an impact. I understand that this type of consistent and comprehensive approach to social media marketing for dance studios  hasn't been done before. So I knew that it would be a challenge not just for you, but for me as well. But, just when I thought that my labor might be in vain, I received several comments on this blog, and on Facebook and Twitter from many of my social media pals, telling me just how much of an impact I'm having, and how valuable the work that I'm doing really is. Additionally, I've received e-mails from you, successful dance studio owners, sharing your personal story of how social media has had a positive impact on your dance studio.
This is so encouraging and uplifting to me, and really gives me that extra bit of energy that I need. I'm so thankful for you and for these relationships that I've been able to cultivate with such wonderful people through social media. They mean more to me than you will ever know.
If you're wondering how this relates to you and your dance studio's social media marketing success, I think that Francisco Gella, Founder and Artistic Director of Nuevo School of Contemporary Dance said it best:
"We saw the value of what social media marketing can accomplish on such a huge scale. We anticipated that the impact was going to be great but we did not predict that it was going to be global. This was a great surprise to us. Most importantly, with all of the challenges we face on an everyday basis, the daily messages of support from various people following NUEVO has motivated us to keep focused on what we are doing, to not lose sight of NUEVO's significant impact on the dance world and in dance education. We did not know until people started positively commenting about the school and what we were doing. All of the support helps dissipate the everyday challenges, criticisms, and obstacles we face at NUEVO. It has motivated everyone involved with the school to continue to work hard and stay committed to what we are all about!"
That's the thing that some people may not realize about social media. It's not just about promoting your business, getting new students and customers, building your brand recognition, etc. It's about connecting with other people who share your passion for dance, and are also pursuing their own dream of having a successful dance studio or dance business. It's about creating a community, and a support system that we can all benefit from. That's one of the things that makes social media marketing so unique. It's not just a call to action, or a one-way conversation like most other marketing techniques. It's a relationship-builder, community-builder, and can bring you more joy than you ever imagined.
To hear my personal social media success story, and learn how the 1st online social media success resource center for dance studios was created, watch this video.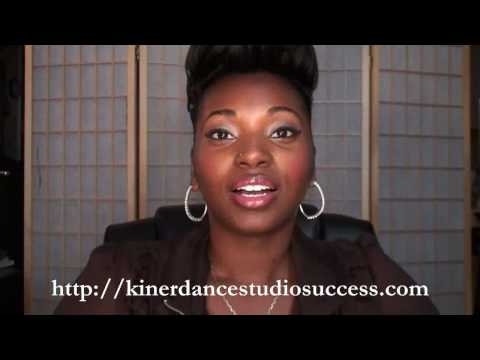 To join our online social media success resource center for dance studios, go to, http://kinerdancestudiosuccess.com. Exclusive tips, tools, and strategies for promoting your dance studio through social media will be available exclusively to the members of this site in July 2010.
Post your comment here!
Tags:
Dance Instructors
,
dance studio
,
dance studio marketing
,
dance teacher
,
Dance Teacher Staffing
,
Facebook
,
Francisco Gella
,
how to promote a dance studio
,
Kiner Dance Studio Success
,
Kiner Enterprises Inc.
,
marketing strategies for dance studios
,
Nuevo School of Contemporary Dance
,
Social Media for Dance
,
Social Media for Dance Studios
,
Social Media Marketing for Dance
,
Twitter
,
Youtube
About The Author
Ashani C Mfuko
Ashani Mfuko is a Social Media Strategist, Digital Marketing Specialist, Award-Winning Blogger, and Professional Dancer. Ashani works with small businesses, corporations, & non-profit organizations as a Social Media Strategist and Digital Marketing Specialist. She creates results-driven, innovative social media strategies that are proven to increase your revenue and catapult your brand to expert status in your niche! She has an extensive track record of creating and implementing successful social media strategies for her clients. She is also the Host and Executive Producer of the "Inside New York City Dance" television show on MNN, and is a proud wife and new mom. Ashani has been featured in Dance Magazine, as a "Media Maven", as well as in Dance Mogul magazine, Inside Woman magazine, & Dance Studio Life magazine, in addition to various dance blogs online. She is the author and creator of the, "Finance Your Dance: How To Turn Your Passion Into Profit" e-book and workshop, and her dance blog won the Reader's Choice, "Top Dance Business Blog" of the year award, two years in a row. She is a leader in the field of social media and digital marketing, and is highly sought after as a dance performer and dance teacher in the New York City dance community. Ashani is on staff at the Joffrey Ballet School in New York City, and teaches Advanced Jazz classes for their Jazz & Contemporary program & Ballet program.