American Ballet Theatre Soloist, Misty Copeland, Tonight On The Kiner Hour
Tonight on the Kiner Hour – Let's Talk Dance with Ashani Mfuko internet radio and Ustream.tv show, Special Guest, American Ballet Theatre Soloist, Misty Copeland!
Misty Copeland took her first ballet class at the age of 13 in San Pedro, California at the San Pedro Dance Center. She was on pointe within three months of training and was named the Best Young Dancer in the Greater Los Angeles Area by the Los Angeles Times just two years after she began dancing ballet. In 2001, after attending American Ballet Theater's Summer Intensive on full scholarship, Copeland was one of six girls selected to join ABT's Studio Company. In 2007 she was promoted to the rank of soloist.
In 2007, Misty Copeland made history and became the first African American soloist at the American Ballet Theater (ABT). Her roles with ABT include The Flower Girl in Don Quixote, The Peasant Pas De Deux from Giselle, The Sinatra Suite by Twyla Tharpe and Work Within Work by William Forsythe. Copeland currently, stars in several national advertising campaigns including Blackberry Bold, Proactiv, and Payless Shoe Stores. She has received numerous awards throughout her dance career including the Leonore Annenberg Fellowship in the Arts in 2008 and the American Ballet Theater Coca Cola Scholar in 2000.
You don't want to miss this show!
Tune in to the show live tonight from, 7-8 pm EST at http://talkingalternative.com , or watch the live stream on Ustream.tv! Call in live at 877-480-4120!

Please share this on Facebook and Twitter,
ABOUT THE SHOW: "The Kiner Hour – Lets Talk Dance With Ashani Mfuko" is an internet radio show on the Talking Alternative Radio Broadcasting Network, which is also streamed live from the studio in New York City on Ustream.tv, on Tuesday nights from 7pm-8pm, with archives available for download. This show covers hot topics in the dance world, the business side of the dance industry, how to be successful in the dance industry, health and wellness, advice on how to use social media for dance, and how to stay positive and motivated as a dance studio owner, dance teacher, and professional dancer, with special guest interviews from dance-industry leaders.
Dance Teacher Web is an official sponsor of the Kiner Hour – Let's Talk Dance with Ashani Mfuko.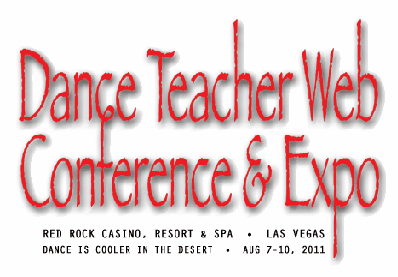 Dances To Go is an official sponsor of The Kiner Hour – Let's Talk Dance with Ashani Mfuko.
Post your comment here!