A Happy Hour Tap Dance Jam, A Multimedia Dance Production, & The Dance Theatre of Harlem Vision Gala, Tonight On Inside NYC Dance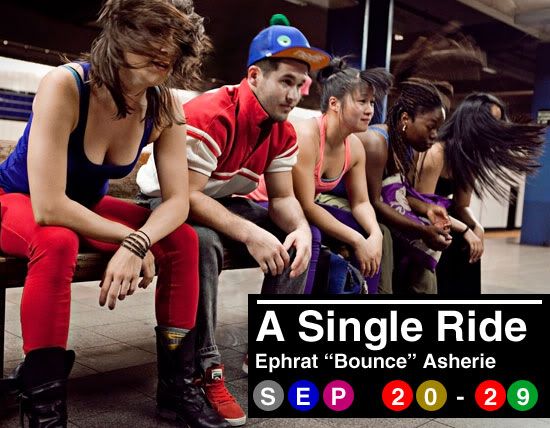 On tonight's episode of  "Inside New York City Dance", you'll meet Michela Marino-Lerman, Tap Dancer/Teacher, and Host of the weekly Happy Hour Tap Dance Jam at Smalls Jazz Club in Greenwich Village.  Plus, get an inside look at a multimedia dance production entitled, "A Single Ride", choreographed by Ephrat "Bounce" Asherie. Then we take you to the star-studded, Dance Theatre of Harlem's Vision Gala 2012, featuring interviews with DTH Artistic Director Virginia Johnson, CNN Anchor, Soledad O'Brien, ABT Soloist, Misty Copeland, and Actress Lynn Whitfield! It's going to be a great show! Be sure to tune in!
Watch the live stream of the show online tonight at 10:30 pm EST, on http://mnn.org, by clicking on the "Culture Channel" link. If you're in the five boroughs of New York City, here are your channels, depending on your cable provider:  Time Warner Cable 67 ' RCN 85 ' FiOS 36.
Have you missed previous episodes of our show? You can watch full episodes of our show on our show archive page, on our website! Visit, http://insidenycdance.com!
Inside New York City Dance airs every Friday night at 10:30 pm EST. Our television show gives you an inside look at the New York City dance world, with in-depth interviews, coverage of the best dance events in New York City, plus health and wellness tips to keep you dancing for life. Inside New York City Dance features what's hot in the NYC dance scene, from dance events to dance classes, performances, Broadway shows, and the latest dance industry news!
Please share this post on Facebook, Twitter, Linkedin, Google +, and Pinterest!
Like Inside NYC Dance on Facebook HERE!
Check out our recent feature on BroadwayWorld.com!
Post your comment here!