How To Edit Your Facebook Privacy Settings
Are you concerned about your privacy on Facebook?
Do you wish that you could hide certain information, or only share certain posts and photos with a specific group of your friends on Facebook?
Have you ever wanted to Block someone on Facebook?
If so, this video is for you!
In this video you will learn how to customize and edit your Facebook privacy settings, and how to block certain people, apps, and events on Facebook.
If you find the video helpful, please share it on Facebook and Twitter, and leave a comment below.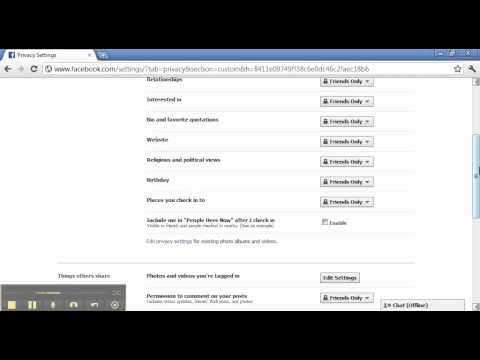 Kiner Enterprises Inc. is the first, international dance teacher staffing network in the world, and gives dance teachers direct access to dance teaching jobs, and dance studio owners access to the teachers they need to hire for their studio through an online network. Our mission is to help make the lives of dance teachers more financially stable, successful, and profitable, and the lives of dance studio owners less stressful, by providing you with access to the teachers you need to hire for your dance studio, and teaching you how to grow your dance studios through social media marketing techniques, and innovation in technology.
CLICK HERE to learn more and join our network today!
Post your comment here!