It's A New Day For Kiner Enterprises Inc.!
Welcome To The New And Improved

Kiner Enterprises Inc!
We have some exciting news to share with you today! During the Summer of 2010, we experienced some significant growth in our company, and had a unique opportunity to restructure our business model to a system that will be more useful and beneficial for the dance teachers and dance studio owners that we service everyday, and also be more lucrative for our company.
Our previous business model as the dance teacher staffing service provider is now evolving, and being broadened, so that you, the dance studio owners and dance teachers, are able to connect directly to one another without the "middle-man". This will allow everyone an opportunity to flourish, and make excellent use of our vast dance teacher staffing network.
Our new business model provides you with an online platform to directly connect you to one another, without us controlling the communications, and making all of the arrangements as we have done in the past. We are super-excited about this new business model, and we know that it will help our company to grow and reach new heights in the coming months and years!
How does this affect you?
In order to continue to be a part of the KEI dance teacher staffing network, have access to dance teachers who are available for work in your area, and have access to dance teaching jobs that are available in your area, you will need to join our online dance teacher staffing community on this blog. Create a profile, and join the appropriate group for dance teachers or dance studio owners. This online network will be our primary source of providing you with dance teacher staffing consulting services.
We will no longer send out e-mail notifications to our KEI dance teacher network about available jobs, provide subs and dance teaching staff directly to the dance studios, or make arrangements for available teaching opportunities between the dance teachers and dance studio owners in the same way we have done in the past. All of our dance teacher staffing network consulting services will be done through our new Kiner Enterprises online dance community, which will give you the opportunity to connect directly to one another.

So here's what you need to do next:
1) Click on the "Sign Up" link at the top of the page.
2) Create a personal profile on our new Kiner Enterprises Inc Blog online dance community.
3) Join the appropriate group i.e., Dance Teachers, Dance Studio Owners, etc.
4) You're Done! Now you will officially be connected with us and get more information in the coming days and weeks about our new business model, and other info that's important to you, as a member of our new KEI dance teacher staffing network and community.
Feel free to share our new network with your friends and colleagues so that they can join too! Thank you for being a valuable member of the Kiner Enterprises Inc. family!
Check out a special video below that highlights the new and improved Kiner Enterprises Inc.! Please share it as well!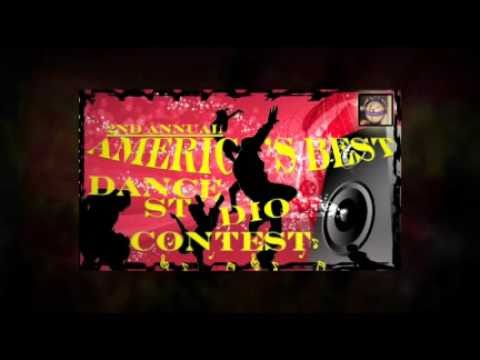 Post your comment here!
About The Author
Ashani C Mfuko
Ashani Mfuko is a Social Media Strategist, Digital Marketing Specialist, Award-Winning Blogger, and Professional Dancer. Ashani works with small businesses, corporations, & non-profit organizations as a Social Media Strategist and Digital Marketing Specialist. She creates results-driven, innovative social media strategies that are proven to increase your revenue and catapult your brand to expert status in your niche! She has an extensive track record of creating and implementing successful social media strategies for her clients. She is also the Host and Executive Producer of the "Inside New York City Dance" television show on MNN, and is a proud wife and new mom. Ashani has been featured in Dance Magazine, as a "Media Maven", as well as in Dance Mogul magazine, Inside Woman magazine, & Dance Studio Life magazine, in addition to various dance blogs online. She is the author and creator of the, "Finance Your Dance: How To Turn Your Passion Into Profit" e-book and workshop, and her dance blog won the Reader's Choice, "Top Dance Business Blog" of the year award, two years in a row. She is a leader in the field of social media and digital marketing, and is highly sought after as a dance performer and dance teacher in the New York City dance community. Ashani is on staff at the Joffrey Ballet School in New York City, and teaches Advanced Jazz classes for their Jazz & Contemporary program & Ballet program.