The Gelsey Kirkland Academy of Classical Ballet & The Career Transition for Dancers Gala, Tonight On Inside NYC Dance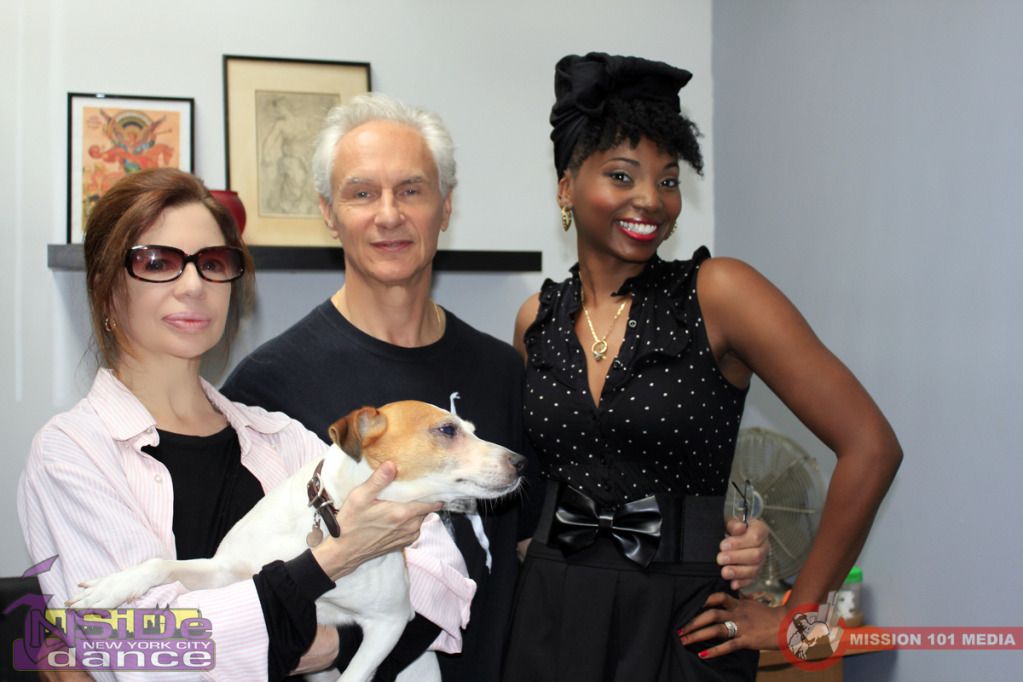 Photo: Host, Ashani Mfuko with Co-Artistic Directors of The Gelsey Kirkland Academy of Classical Ballet, Gelsey Kirkland and Misha Chernov
Photo Credit: Mission 101 Media
Tonight, on  "Inside New York City Dance", you will get an inside look at the Gelsey Kirkland Academy of Classical Ballet. You'll get to see their beautiful dance trainees in class, a look into their costume room, and learn all about their wonderful programs from Co-Artistic Director, Misha Chernov. Then we take you to the Career Transition for Dancers 27th Anniversary Gala! You'll see some amazing dance performances, plus exclusive interviews with Master Tap Dancer, Jason Samuels Smith, and Celebrity Ballroom & Latin Choreographer and Dance Champion, Melanie LaPatin!
It's going to be a great show! Be sure to tune in!
Watch the live stream of the show online tonight at 10:30 pm EST, on http://mnn.org, by clicking on the "Culture Channel" link. If you're in the five boroughs of New York City, here are your channels, depending on your cable provider:  Time Warner Cable 67 – RCN 85 – FiOS 36.
Have you missed previous episodes of our show? You can watch full episodes of our show on our Youtube channel! Subscribe to our channel here, http://youtube.com/InsideNYCDance!
Inside New York City Dance airs every Friday night at 10:30 pm EST. Our television show gives you an inside look at the New York City dance world, with in-depth interviews, coverage of the best dance events in New York City, plus health and wellness tips to keep you dancing for life. Inside New York City Dance features what's hot in the NYC dance scene, from dance events to dance classes, performances, Broadway shows, and the latest dance industry news!
Please share this post on Facebook, Twitter, Linkedin, Google +, and Pinterest!
Like Inside NYC Dance on Facebook HERE!
Follow Inside NYC Dance on Twitter HERE!
Subscribe to the Inside NYC Dance Youtube channel HERE!
Check out our recent feature on BroadwayWorld.com!
Post your comment here!