Street Dance Pioneer, Ana "Lollipop" Sanchez, Tonight on The Kiner Hour
Tonight on the Kiner Hour – Let's Talk Dance with Ashani Mfuko internet radio and Ustream.tv show, Street Dance Pioneer and Dance Star of Breakin 1 and Breakin 2: Electric Boogaloo, Ana "Lollipop" Sanchez.
World renowned dancer and star of the groundbreaking iconic, hip-hop culture films Breakin' and Breakin' 2: Electric Boogaloo, and Locking & Punking/Posing/Whacking pioneer, Ana "Lollipop" Sanchez is a specialty choreographer, a proven dance educator, a true pioneer in urban dance culture, and an unrivaled source of inspiration for dancers all over the world. A natural born performer, this hot-blooded Puerto Rican-Italian possesses an unparalleled love for dance and music. Love, passion and emotional spirit are three elements that define Ana "Lollipop Sanchez.
Ana has also done specialty choreography for such stars as Bette Midler, Linda Ronstadt, Manhattan Transfer, Tina Turner, The Beach Boys, David Bowie, Lionel Ritchie, fashion diva Norma Kamali, and soul songstress Chaka Khan. She was featured in Chaka Khan's critically acclaimed video "I Feel for You", and was featured in the musical "Goosebumps" directed, produced, and written by David Winters, one of the original West side story cast members. Featured in numerous national commercial roles followed including other movies and was a feature dancer in a string of videos. Recently Ana had a feature role in the popular Disney series "Zeke and Luther."
You don't want to miss this show!
Tune in to the show live tonight from, 7-8 pm EST at http://talkingalternative.com , or watch the live stream on Ustream.tv! Call in live at 877-480-4120!

Please share this on Facebook and Twitter.
ABOUT THE SHOW: "The Kiner Hour – Lets Talk Dance With Ashani Mfuko" is an internet radio show on the Talking Alternative Radio Broadcasting Network, which is also streamed live from the studio in New York City on Ustream.tv, on Tuesday nights from 7pm-8pm, with archives available for download. This show covers hot topics in the dance world, the business side of the dance industry, how to be successful in the dance industry, health and wellness, advice on how to use social media for dance, and how to stay positive and motivated as a dance studio owner, dance teacher, and professional dancer, with special guest interviews from dance-industry leaders.


Dance Teacher Web is an official sponsor of the Kiner Hour – Let's Talk Dance with Ashani Mfuko.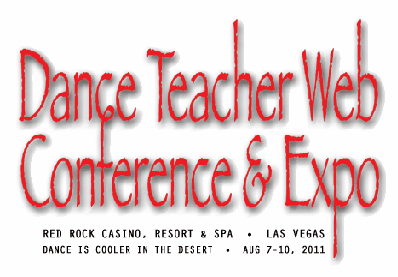 Dances To Go is an official sponsor of The Kiner Hour – Let's Talk Dance with Ashani Mfuko.
Post your comment here!