My Dance Studio's Social Media Success Story Feat. Old Dominion Performance Arts Studio
Today is Day 60 in our 90-day Social Media Success Challenge for Dance Studios, and the 5th installment in our "My Dance Studio's Social Media Success Story Challenge". To see some of the previous success stories, click here.
Today's post features a wonderful, growing dance studio in Waynesboro, Virginia, called Old Dominion Performance Arts Studio. Old Dominion Performance Arts Studio is a non-profit organization with the purpose of enriching their community and citizens through the education and training of performance arts. I met the Dance Division Director, Dulcey Fuqua on Facebook, and I've learned some wonderful things about Old Dominion P.A.S. eversince.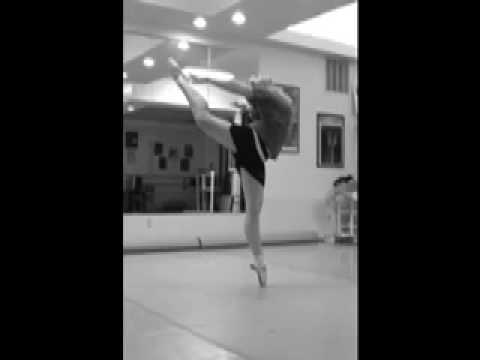 Check out their social media success story!
What type of marketing/promotion did you do for your dance studio before getting involved in social media?
Our studio is small and we have a very strong commitment to making dance accessible to everyone. When it came to marketing, we generally did not have funding, so almost everything relied on word of mouth for us for the first 8 years. We then added a website, which has been extremely helpful – especially since our studio does not have a phone listing in the local phone books.
What social media outlets are you currently using to promote your dance studio (Facebook, Twitter, Youtube, etc.)?
We started by posting a few videos on YouTube, but now in addition to utilizing that, we have a high commitment to Facebook, and have just recently set up a Twitter account (which we have not really started using yet).
What's been the biggest change/challenge at your dance studio since getting involved in social media marketing?
For us, the biggest challenge was when I (the Dance Division Director) was trying to keep up with our Facebook page all alone. However, thanks to 2 of my wonderful students, we developed some great ideas so that they can be involved and help me with daily updates, etc.
Why do you think social media is a great way to promote and market your dance studio?
We noticed a significant increase in interest when we started our Facebook page, and over this summer we have made the commitment to have daily updates, etc., and we ended up adding over 250 'fans' in the period of less than 2 months. In addition to that, we have been receiving more inquiry emails, phone calls and gaining new students (much more than before we utilized Facebook). People have also been saying that it is nice to see the interactions and compliments of our current students, and they really like being able to see pictures & videos of  'our product' instead of only 'typical advertising' phrases & product commitments.
Did you originally have doubts about getting involved in social media for your dance studio? Why? How did you overcome that initial hesitation?
Yes. Originally we were very hesitant because many people had told us that sometimes business Facebook pages become places which people & competing businesses can use to create unnecessary drama. We decided that it could be a perfect advertising solution for a studio that has little to no advertising budget. So we stuck to our own philosophies; that we are a very positive organization, and that our Facebook page was to simply reflect that positive energy.
Wow! What a wonderful and inspiring story! Special thanks to Dulcey for taking the time out to share their story with us!
If you'd like to share your dance studio's social media success story, and be featured on this blog, please e-mail your answers to the questions above to, info@kinerenterprises.com.
Please leave a comment and vote for this article below if you enjoyed this post. I'd love to hear from you!
Post your comment here!
Tags:
Dance Studio in Waynesboro
,
dance studio marketing
,
Dance Teacher Staffing
,
how to promote a dance studio
,
Joe Lanteri
,
Kiner Dance Studio Success
,
Kiner Enterprises Inc.
,
marketing strategies for dance studios
,
New York City Dance Alliance
,
Old Dominion Performance Arts Studio
,
Social Media for Dance
,
Social Media for Dance Studios
,
Twitter
,
VA
,
Youtube
About The Author
Ashani C Mfuko
Ashani Mfuko is a Social Media Strategist, Digital Marketing Specialist, Award-Winning Blogger, and Professional Dancer. Ashani works with small businesses, corporations, & non-profit organizations as a Social Media Strategist and Digital Marketing Specialist. She creates results-driven, innovative social media strategies that are proven to increase your revenue and catapult your brand to expert status in your niche! She has an extensive track record of creating and implementing successful social media strategies for her clients. She is also the Host and Executive Producer of the "Inside New York City Dance" television show on MNN, and is a proud wife and new mom. Ashani has been featured in Dance Magazine, as a "Media Maven", as well as in Dance Mogul magazine, Inside Woman magazine, & Dance Studio Life magazine, in addition to various dance blogs online. She is the author and creator of the, "Finance Your Dance: How To Turn Your Passion Into Profit" e-book and workshop, and her dance blog won the Reader's Choice, "Top Dance Business Blog" of the year award, two years in a row. She is a leader in the field of social media and digital marketing, and is highly sought after as a dance performer and dance teacher in the New York City dance community. Ashani is on staff at the Joffrey Ballet School in New York City, and teaches Advanced Jazz classes for their Jazz & Contemporary program & Ballet program.