House Dance Master, Marjory Smarth, & World Dance Fusion Master Teacher, Katy Alaniz (Barnhill), Tonight On The Kiner Hour
Tonight on the Kiner Hour – Let's Talk Dance with Ashani Mfuko internet radio and Ustream.tv show, Special Guests, House Dance Master, Marjory Smarth, and World Dance Fusion Master Teacher/Choreographer, Katy Alaniz (Barnhill).
Marjory Smarth was born in November of 1969 on the island of Haiti. She moved to the upper west side of New York City by 1974. Though she was already familiar with the native dances of her culture, in the States she was exposed to the many styles of dance. By the time she reached her pre-teen years, she was steadily victorious in many competitions. Hip-hop being one of her favorite rhythms to express herself, she attended many street jams and engaged in battles. Marjory, like most of the early hip-hop dancers, took her skills from the streets and continued to develop in the club scene. In the late 1980s, she started dancing professionally with various music artists, including Diana Ross, Heavy D and CeCe Peniston, among others. As her career developed, she started to choreograph more frequently, which led to her teaching. After many dance tours, four documentaries and teaching internationally, she is considered a major figure in the dance community as well as an historian. Today her focus is helping people find their own freedom of expression.
Katy Alaniz Rous (Barnhill), Artistic Director/ Choreographer, is a San Francisco native who, over the last quarter century, has studied over 30 forms of cultural dance in addition to ballet, and hip-hop. She trained on scholarship at San Francisco Ballet for 10 yrs. She attended high schools of the arts in San Francisco and Los Angeles and expanded her study of cultural dance with Pdt. Chitresh Das (Kathak), Michelle Martin (Afro-Haitian), Vladimir Riasantsev (Russian Character), El Farruquito (Flamenco), and the late Malonga Casquelourd (Congolese). World Dance Fusion (Katy's style) was created in 1996 as a result of her upbringing in the rich multi-cultural S.F. dance community. She has danced with Deli Ritmo Flamenco Company, Neva Russian Dance Ensemble, Ballet Afsaneh (Central Asian), Ballet Casquelourd (Congolese), Nai-Ni Chen (Chinese), Mara Reggae (Samba), Grupo Experimental Nago (Cuban- Haitian) among others. Katy travels the globe enriching her practice of cultural dance and teaching choreography that integrates her years of study. In 2000 she received her BA from UCLA World Arts and Cultures. In 2001 Katy's dance company, also called World Dance Fusion, premiered Too Late for Hip-Hop as the first dance work to be shown at the Canvas art gallery in San Francisco. Since then, her work has been shown at Kaufman Hall, UCLA, the El Rey Theater (L.A), Asociación Cultural Antigua de Sevilla, Arthur Ashe Stadium at the US Open, Dance Mission Theater, Cowell Theater, Z-Gallery, Theater Artaud, Palace of Fine Arts, Santa Clara Convention Center, Dance Mission Theater, Counterpulse, Tribeca Performing Arts Center, Malonga center, Kanbar Hall (JCCSF), the National Gallery of Art, Bombay and Alhamra Cultural Complex in Lahore, Pakistan, among others. In 2007 Katy was invited by the US government to be an ambassador for dance.
You don't want to miss this show!
Tune in to the show tonight from, 7-8 pm EST at http://talkingalternative.com!
Please share this on Facebook and Twitter,
ABOUT THE SHOW: "The Kiner Hour – Lets Talk Dance With Ashani Mfuko" is an internet radio show on the Talking Alternative Radio Broadcasting Network, which is also streamed live from the studio in New York City on Ustream.tv, on Tuesday nights from 7pm-8pm, with archives available for download. This show covers hot topics in the dance world, the business side of the dance industry, how to be successful in the dance industry, health and wellness, advice on how to use social media for dance, and how to stay positive and motivated as a dance studio owner, dance teacher, and professional dancer, with special guest interviews from dance-industry leaders.
Dance Teacher Web is an official sponsor of the Kiner Hour – Let's Talk Dance with Ashani Mfuko.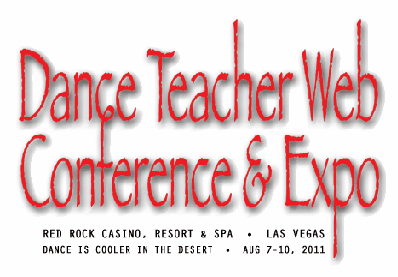 Dances To Go is an official sponsor of The Kiner Hour – Let's Talk Dance with Ashani Mfuko.
Post your comment here!