Free NYC Dance Event: Helping Dancers Move Toward Positive Future Possibilities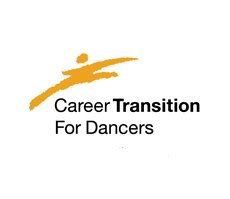 I will be on the panel for this awesome dance event co-presented by Career Transition For Dancers & Gibney Dance Center, along with Jennifer Edwards and Sara Juli. Please join the conversation, and spread the word about this event on Facebook, Twitter, Pinterest, etc.!
"Helping Dancers Move Towards Positive Future Possibilities" on Nov. 14th, 6-8 pm, at Gibney Dance Center, located at 890 Broadway, in Studio 3.
From the Career Transitions for Dancers website:
Are you concerned about the future of dance and the performing arts? Join in this conversation moderated by Lauren Gordon, CTFD Career Counselor, and co-presented with Gibney Dance Center. This is an opportunity for members of the dance community to engage in a positive, action-oriented conversation about how the art form of dance can not only thrive but ultimately have a positive impact on the larger community. RSVP to rsvp@gibneydance.org as space is limited. Free of charge. For more information email info@gibneydance.org or call 212 677 8560. Please note that this event will be held at Gina Gibney Dance 890 Broadway, Fifth Fl. Studio 3 New York, NY 10003.
Post your comment here!